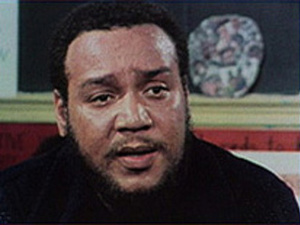 Title
Highland Park Free School
Creator
Jones, Vickie
White, Conrad
Barrow-Murray, Barbara
Spangler, Jennifer
Balhatchet, Tom
Correia, Dennis
Spooner, Dighton
Fairweather, Bill
Crippens, David
Handyside, Keith
Contributor
Rivero, Marita
Wright, Sylvia
Wright, Rodner
LeCain, Larry
Cogell, Lloyd
Floyd, Michael
Lewis Septet, Webster
Kenner, Sharon
Bagwell, Orlando
Bordett, Bruce
Dick, Michael
Hutton, David
Silva, Candelaria
Henry, Arthur
Benson, Bill
Smith, Kathy
Kane, Pat
Fletcher, Leah
Wareham, Skip
Estus, Boyd
Charette, Bill
Nicholas , Huntley, Jr
DeVitt, Douglas
Wilson, Bob
Izzi, Steve
Haydock, Roger
St. Onge, David
Plausse, John
Holden, Dick
Tarter, Margaret
Crane, David
Hadfield, Peter
Lane, Frank
Chigas, Basil
Simons, Fred
MacDonald, Greg
Speight, Alonzo R
McGuire Nicholas, Sallie
Bravo Wing, Carla
Koppel, Tiit
Buccheri, Ron
MacKnight, John
Smith, Lee
Loerzel, David
Sullivan, John L
Publisher
WGBH Educational Foundation
Type of Resource
moving image
Abstract/Description
In this clip Jim Cooper, a teacher at the Highland Park Free School, talks about the concerted efforts by parents to reach their goals and define their own educational institution. Overall the program focuses on education as an "equalizer" in America. Through segments that discuss the educational needs of the African American community, desegregation in public schools, and job discrimination, Program 112, illustrates the problems African Americans have had obtaining a good education. Program includes interview footage with Jim Cooper, a teacher at the Highland Park Free School,"Commentary" by Sarah-Ann Shaw (in which she discusses Black thought in education), the "Historical Minute" with Georgia State Representative Julian Bond (consisting of readings of historical facts related to Black education), a "Political Note" on job satisfaction, job training, and workforce discrimination, an excerpt from the theater piece The Dozens, produced by WTTW TV, and segment interludes with Russell Tillman and Ric Mandrill (of the musical group Mandrill). Produced by Marita Rivero. Directed by Conrad White.
Subjects and keywords
Public schools
Cooper, Jim
Community schools
Race discrimination--United States
Shaw, Sarah-Ann
McGuire, Jean
Civil rights
Mandrill, Ric
Highland Park Free School
African Americans--Education
African Americans--Attitudes
WTTW (Television station : Chicago, Ill.)
Bond, Julian
Segregation in education--United States
Segregation
Format
Motion pictures
Rights
Contact host institution for more information.
Rights status not evaluated.
Permanent URL
Identifier
Local other: V_9F2E3C4A263F4CA8AA07A34EE0287D37